---
Posted by Tropical Diaspora on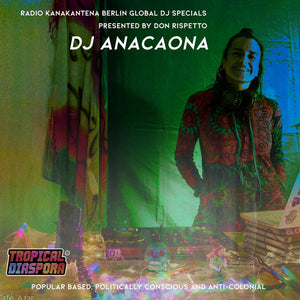 We at Tropical Diaspora® Records are very happy to be able to announce a new Radio Broadcast. Gió Di Sera aka Don Rispetto is fighting for the right thing since a long time or like Spike Lee would put it he is doing the right thing!. Gió ´s fight happens not only in the Radio but on the streets of Berlin – Kreuzberg, the mythical district in the Germany Capital. Kreuzberg was during the Cold War era one of the poorest areas of West Berlin, but since German reunification in 1990 it has become more gentrified and known for its...
---
Posted by Tropical Diaspora on
Tropical Diaspora® Records MANIFESTO All that we are not and will never become – Tropical Diaspora® Records' position facing cultural appropriation Let us begin by stating that the language in which we write is alien to us. But like any other means of communication language is also an arena of struggle. We use language as a weapon. The culture of colonized people is managed in the metropolis of the Western world. It has been incorporated in the system of cultural classification of the West. Ethno, Afro, Latin, World… they are all names that give Westerners means of recognition and difference:...